As the story goes, Tall Guy Brewing has been a dream of mine since college.
I first became interested in beermaking as a microbiology student at Cal Poly, when I came across homebrewing in a textbook. I'd always been fascinated with microbes, and I liked drinking beer, but I'd never thought much about the production of it. I became intrigued. Growing up, my dad had brewed beer in our kitchen, so I collected his old equipment and started brewing myself, sharing my results with my appreciative dorm buddies.
After graduation, following my new-found passion, I headed to LA to take a quality control position at Anheuser-Busch. Not completely feeling the freeway life to be a great fit for me, I thought back to a call three months earlier, when I'd been offered a brewing apprentice job. Stuck in that famous LA traffic – a minimum-wage, six-month position, in a little brewery way up the northern California coast, suddenly sounded interesting.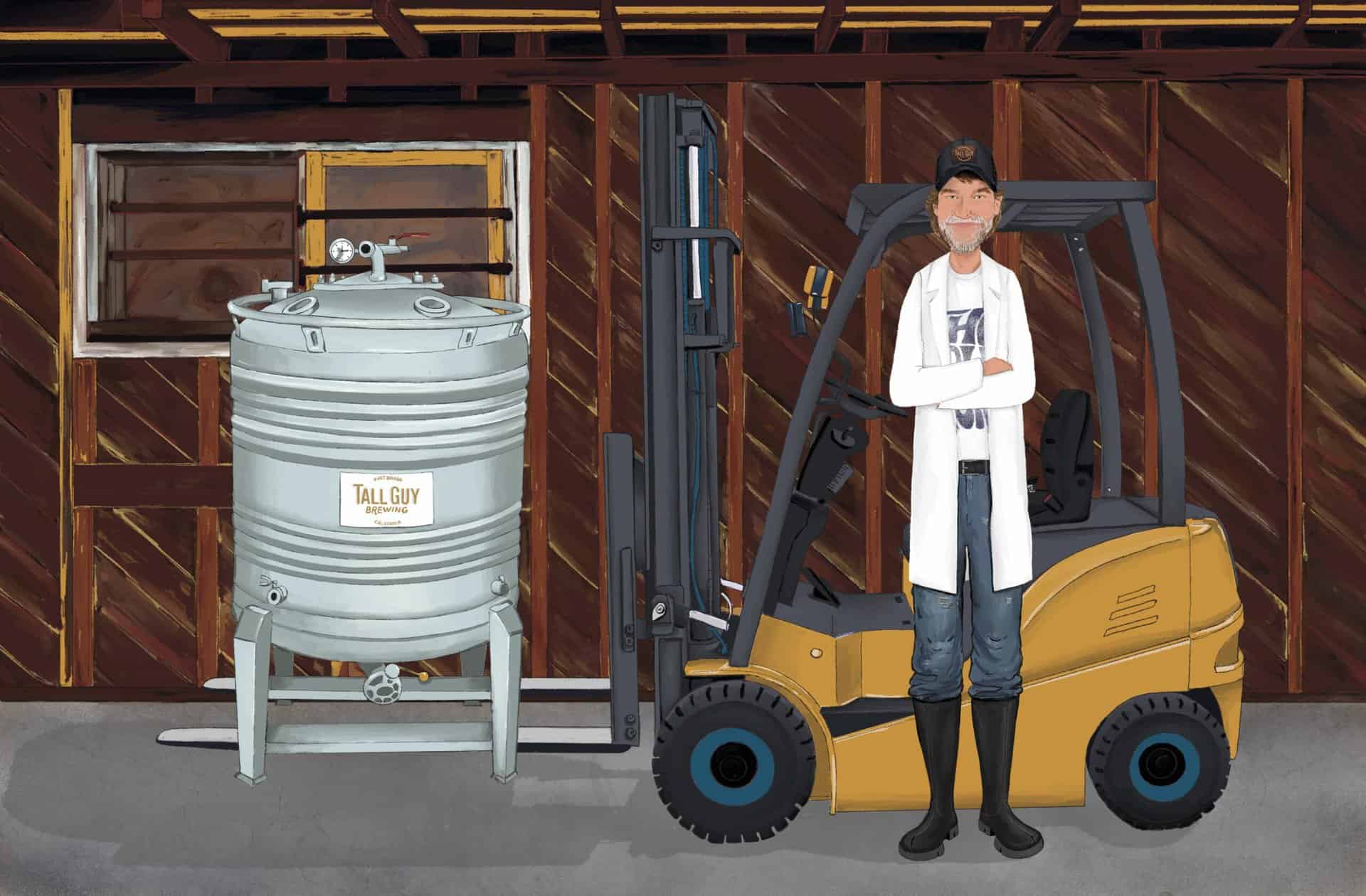 I boxed up my belongings and headed to Fort Bragg and there I found my calling.
I learned the craft of beermaking while being directly tutored under North Coast Brewing Co.'s pioneer Brewmaster Mark Ruedrich. I also attended the UC Davis Extension Master Brewer's Program and passed the Associate Membership Exam of the Institute of Brewing, London. For the next 23 years, I oversaw brewing activities as North Coast grew into a regional craft powerhouse. I was named Brewmaster of Production in 2015.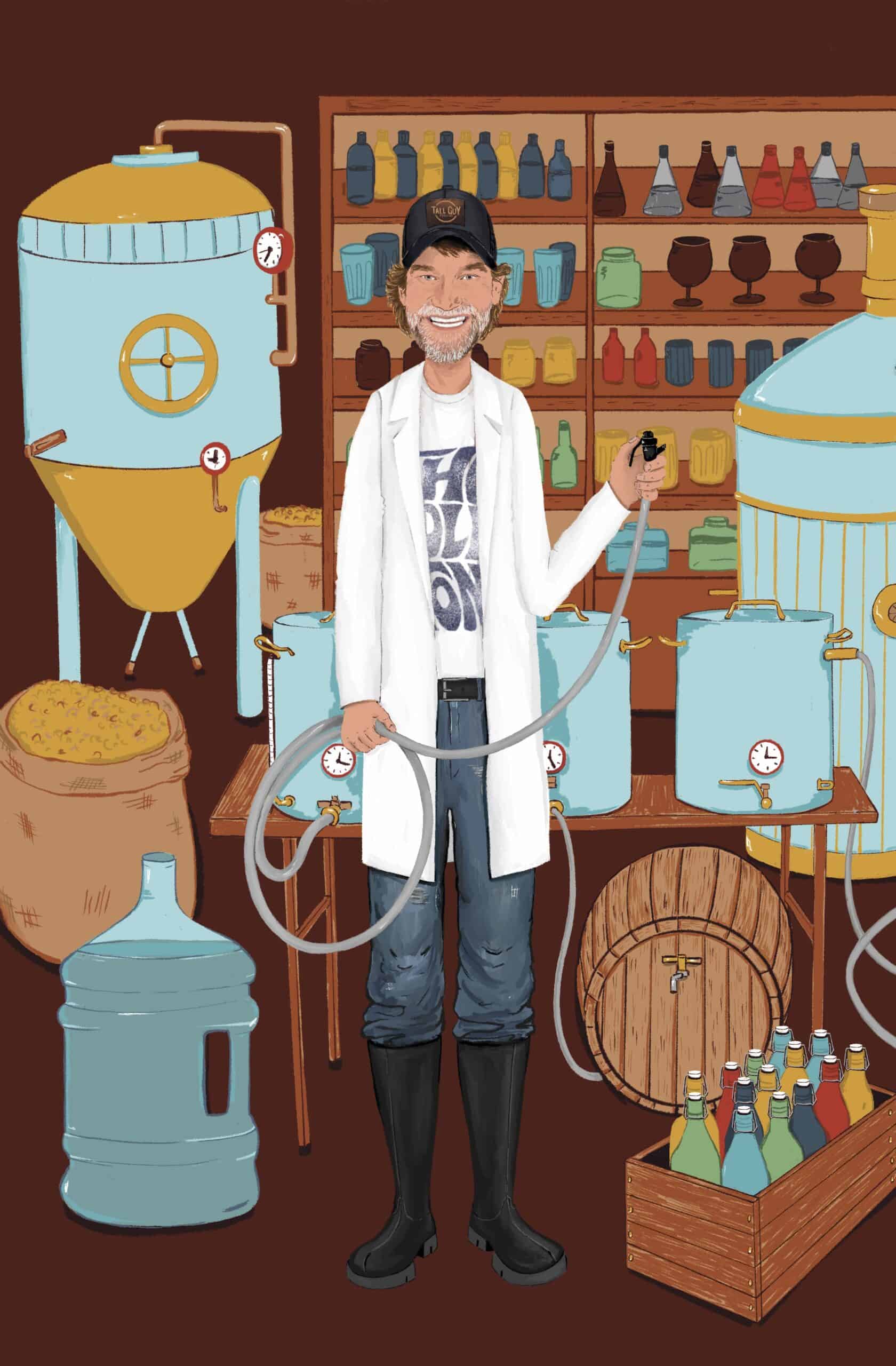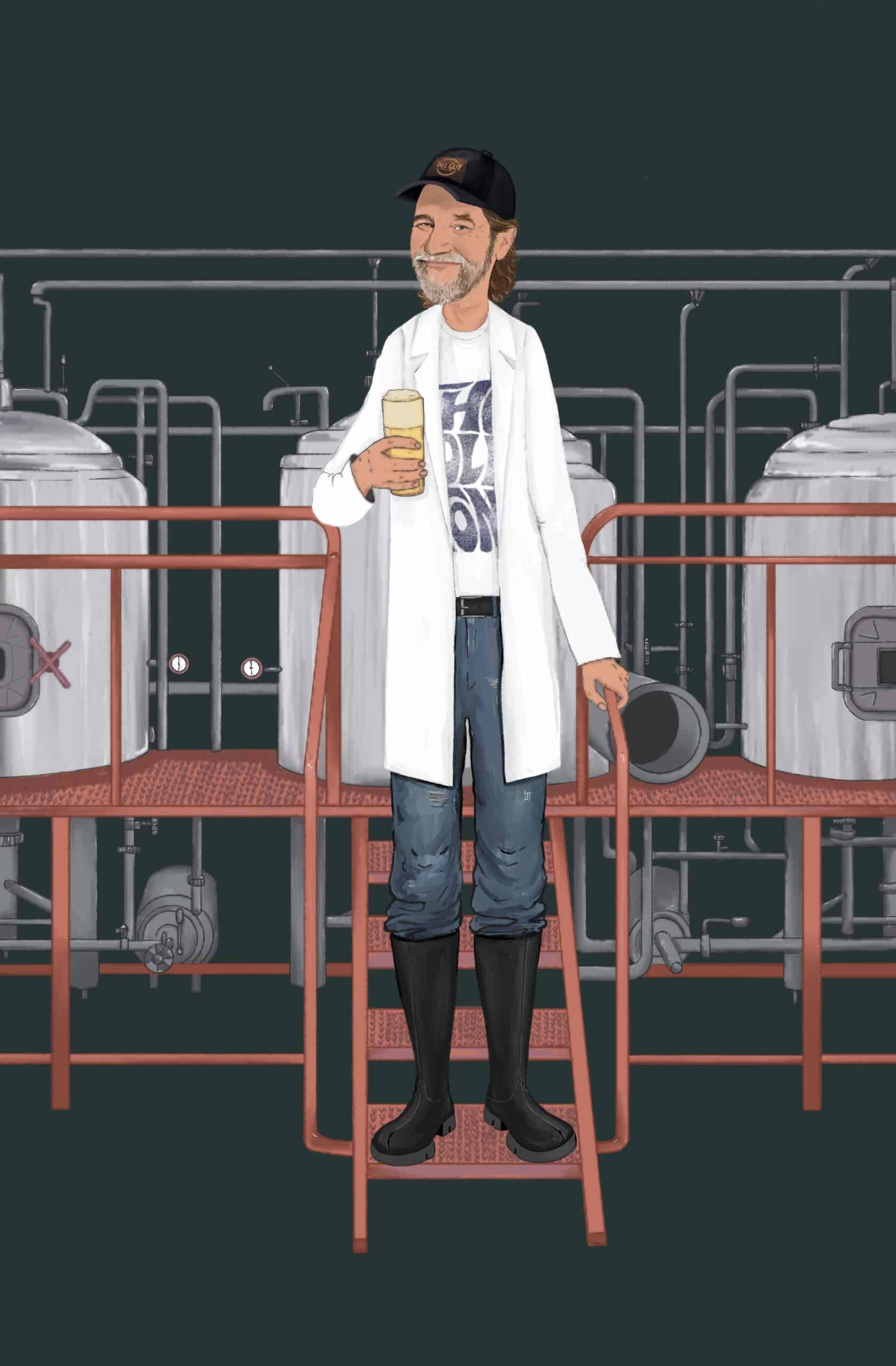 Over those years, I continued to homebrew on the weekends. I just love to brew beer! I compiled a treasure trove of recipes and eventually wanted to share them with the world. I always fantasized about opening my own place and one day "the old Sears building" became available. Thirty years after those fateful LA traffic jams, I found the perfect home for a taproom brewery. It's my hope that Tall Guy Brewing becomes a community meeting space, and a place where people come to sample fresh, hand-crafted beer made in a small batch process—beer at its best!
Cheers!
Patrick Broderick